50% Sold | Industrial Strata Units from 2,068 sf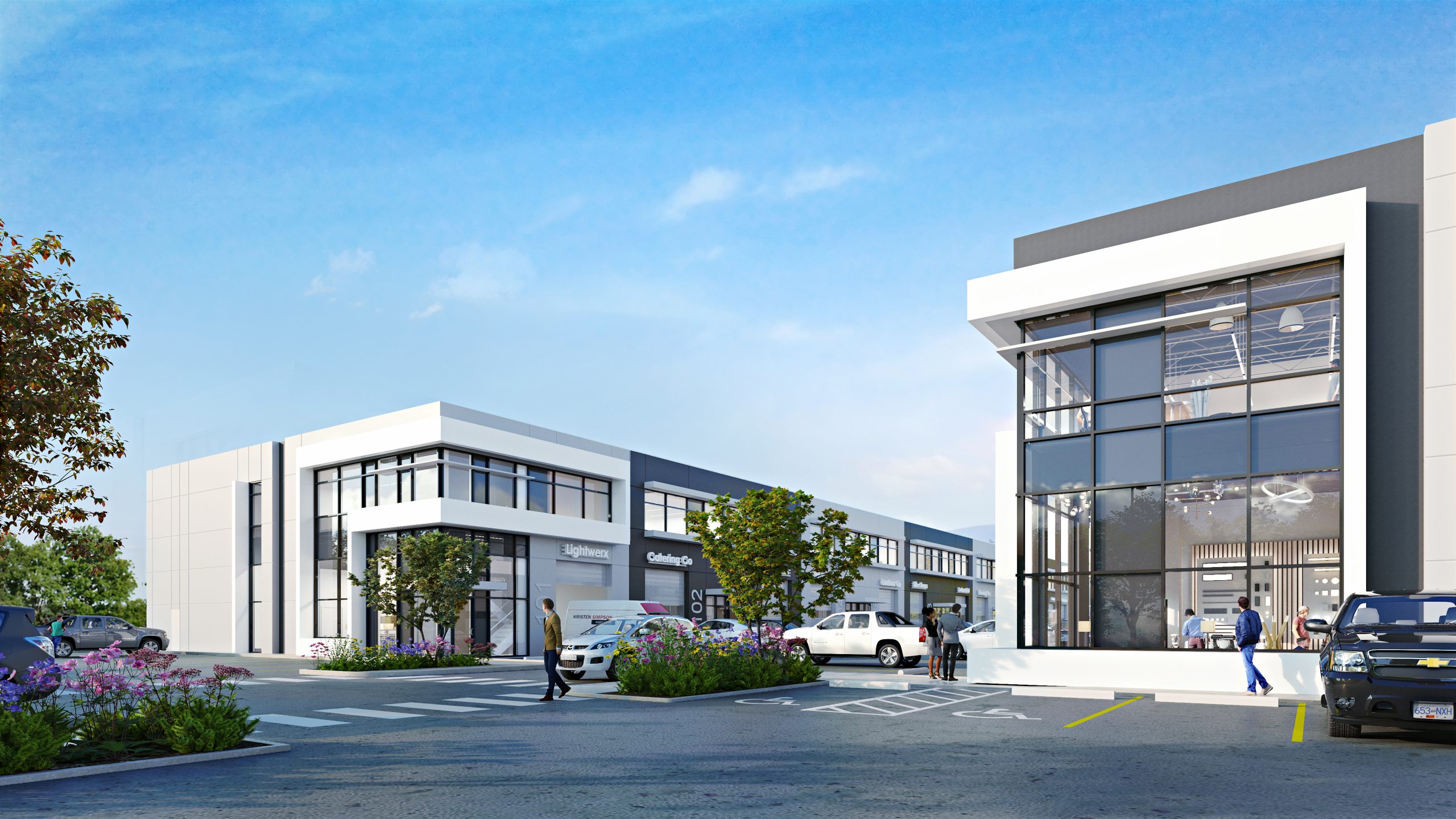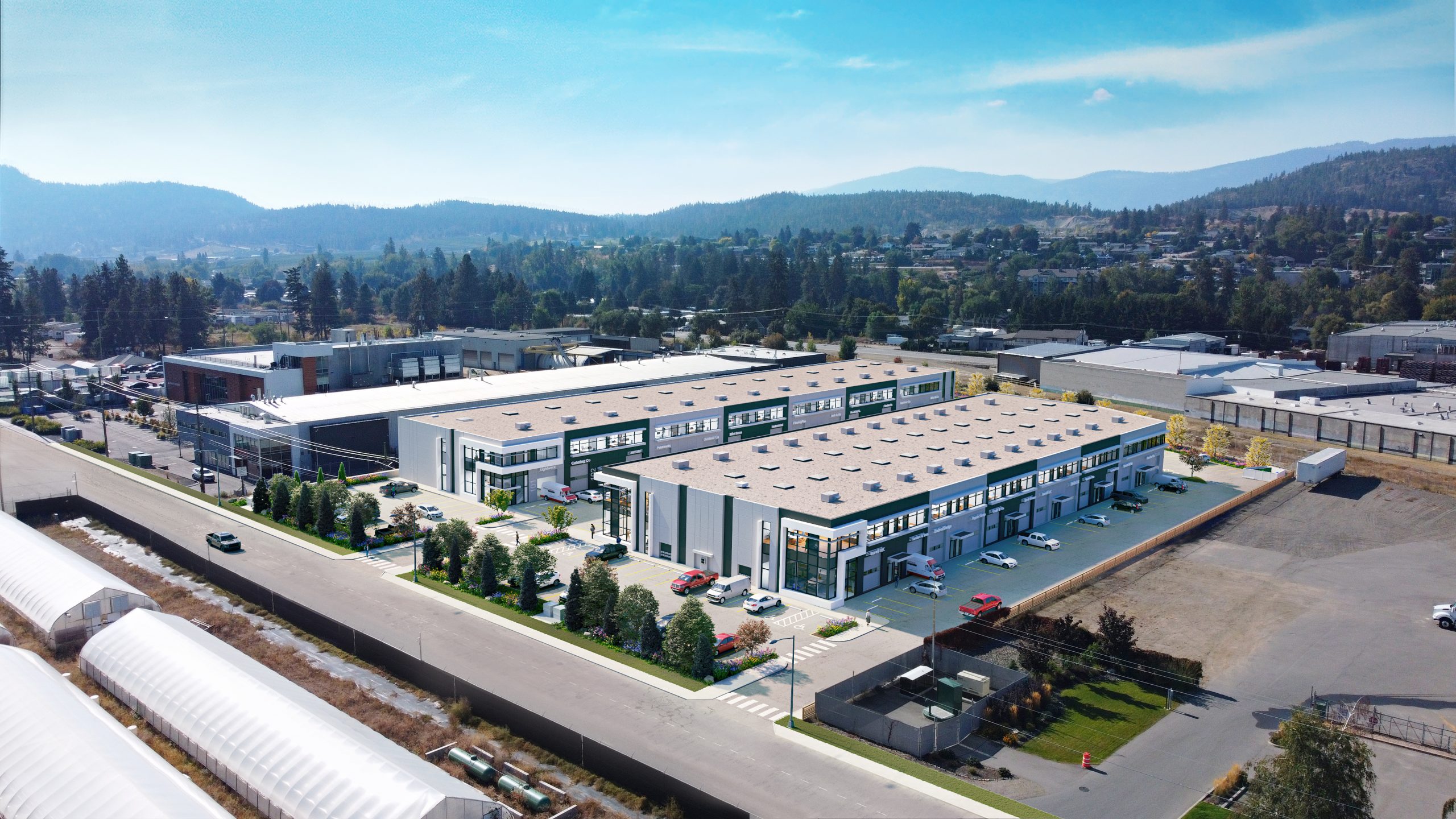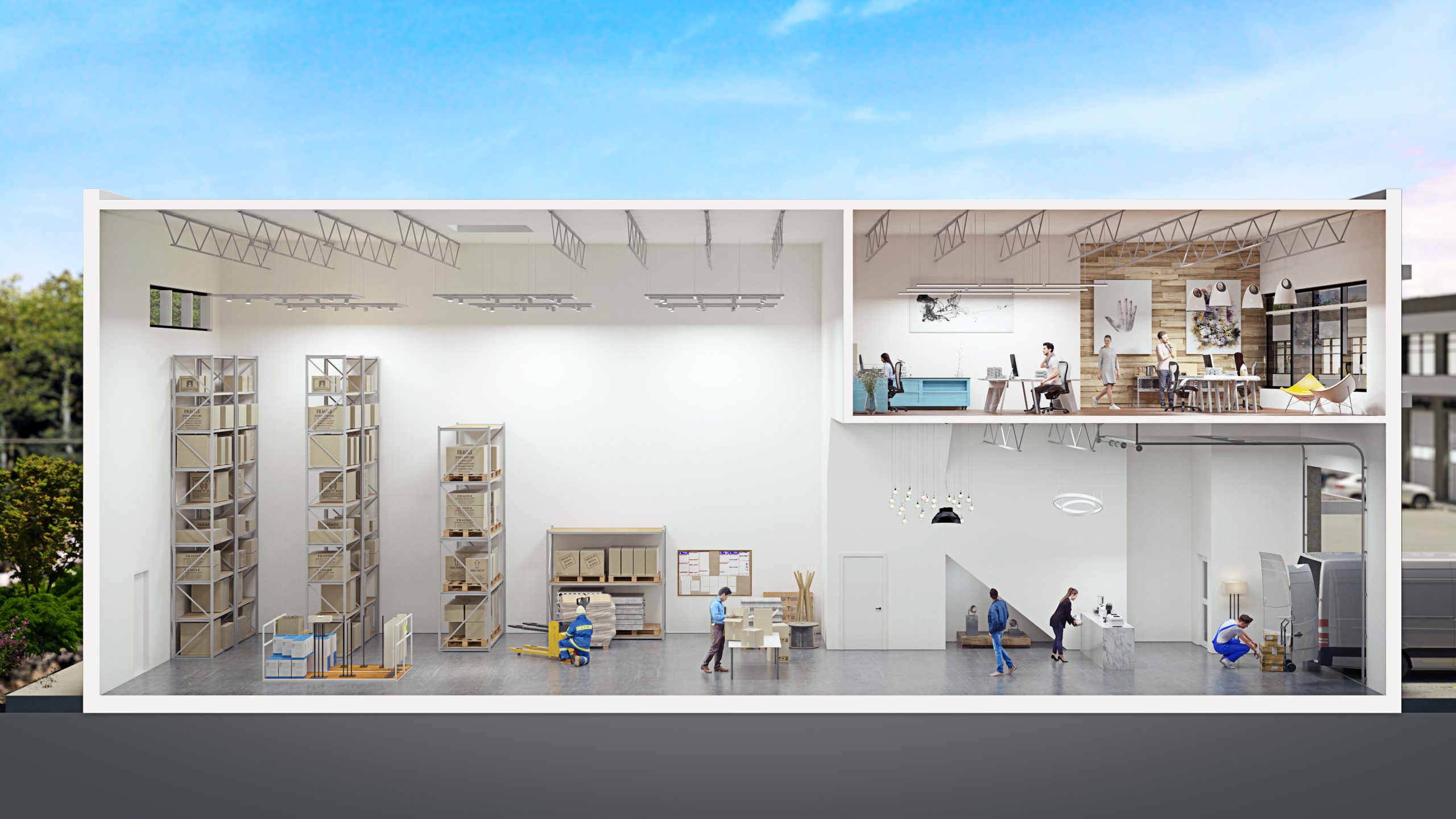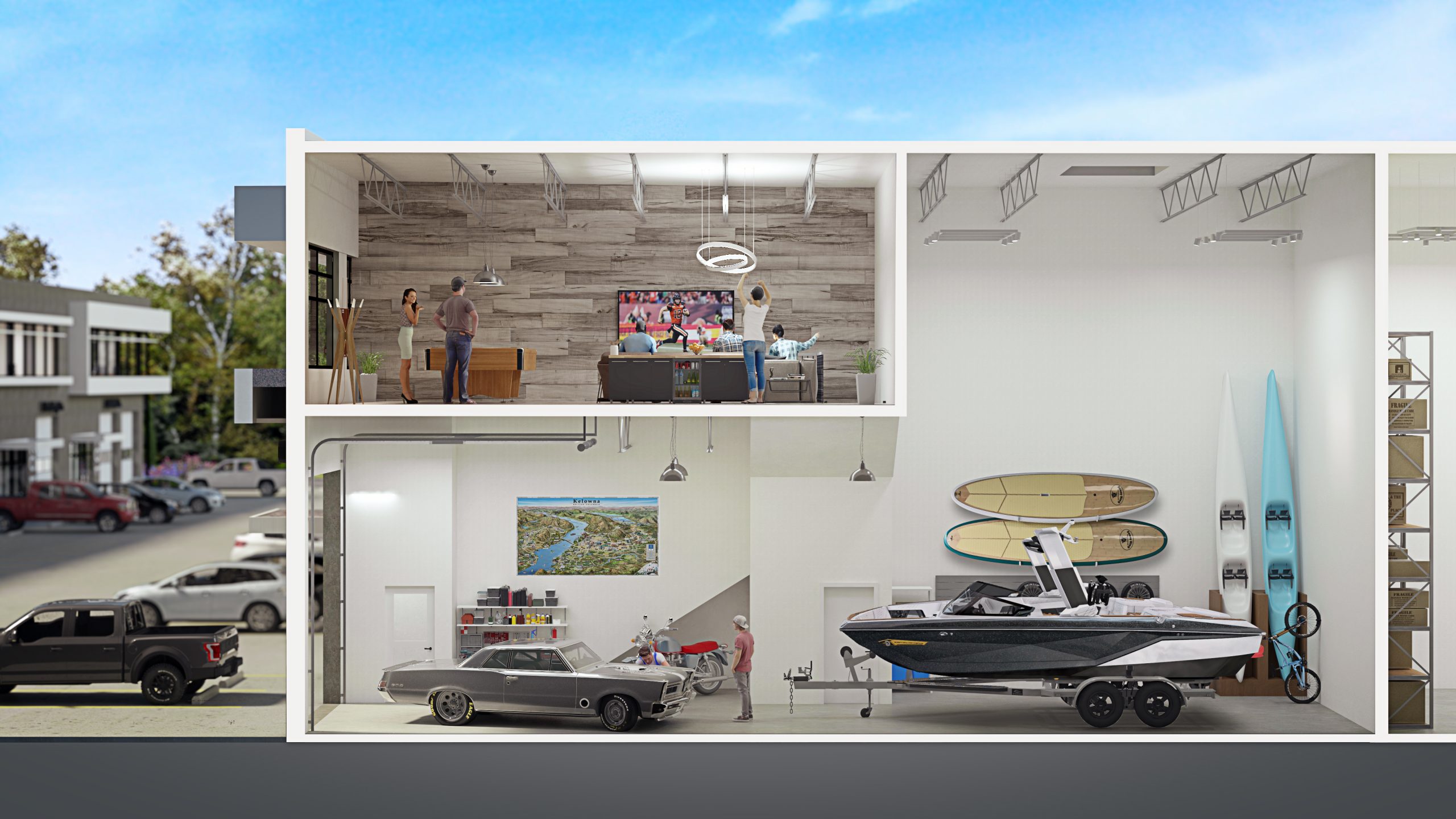 9640 McCarthy Road, Kelowna, BC
Location. Design. Ownership. Vision
---
Welcome to Kelowna's next great IntraUrban project.
Introducing IntraUrban McCarthy, a collection of premium-quality industrial strata spaces thoughtfully designed to fit a variety of small and medium size businesses. An attractive combination of a highly strategic location, modern design, and investment potential that is perfect for light industrial/commercial users, or those looking for recreational storage.
Business is booming. Right here.
Kelowna is the fastest growing metro area in Canada*. As the economic engine of the BC Interior, the city has become the go-to destination for business owners who recognize Kelowna's unique combination of attractive lifestyle, competitive costs, and strong entrepreneurial culture.
*Source Census of Population 2021
Created with connection in mind.
IntraUrban McCarthy will consist of two brand new buildings of light industrial space located at 9640 McCarthy Road, in the city's strategically-located commercial hub just north of the Kelowna International Airport.
IntraUrban McCarthy offers convenient access to almost everything:
Easy access to Highway 97, the Okanagan's primary artery connecting Kelowna with Lake Country and Vernon to the north.

Only minutes away from Kelowna International Airport, which hosts over two million travelers per year.

Close to shopping, quick-service restaurants, banks, and other amenities at the Beaver Lake Road intersection.

The Okanagan Rail Trail is located directly to the west of the project, offering super-convenient access for recreation and commuting.

Downtown Kelowna is only 25 minutes away.

Downtown Vernon is only 25 minutes away.
28' clear warehouse ceiling height
One 12′ x 14′ grade level loading door per unit
500 lbs/sf loading capacity on the main floor and 100 lbs/sf on mezzanine
3-phase power supply (200 amp) suits the most demanding of businesses
Separately metered utilities
ESFR Sprinklers
Built-in concrete second floor mezzanine with roughed-in washroom plumbing
Primed & painted mezzanine walls and efficient LED lighting makes a convenient office space
Accessible washroom built-out on ground floor and white primed interior warehouse drywall walls for a turnkey, ready-to-operate space
Warehouse skylight, ceiling fan and gas-fired unit heater
Operable windows and HVAC unit provided for heating and cooling mezzanine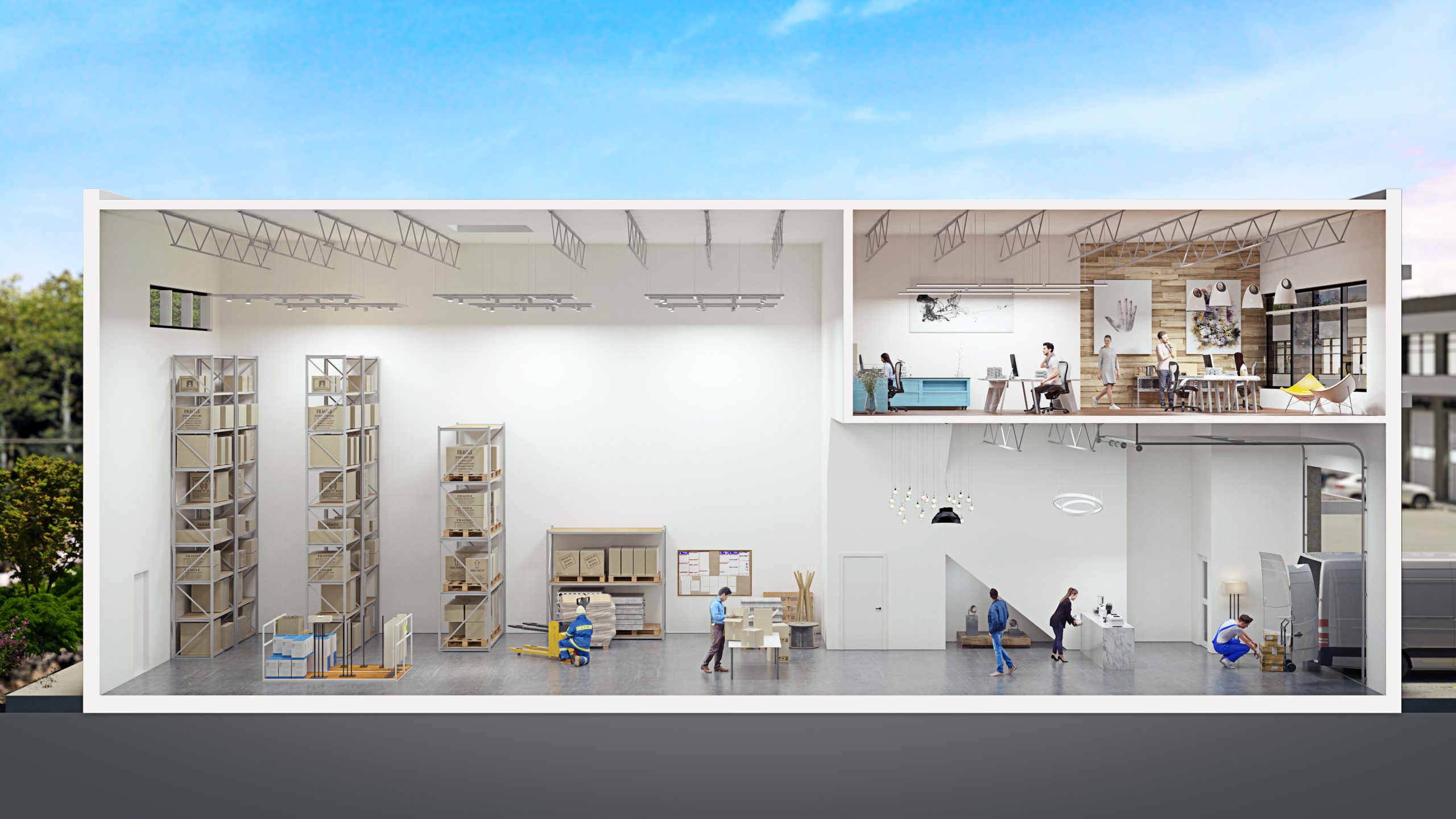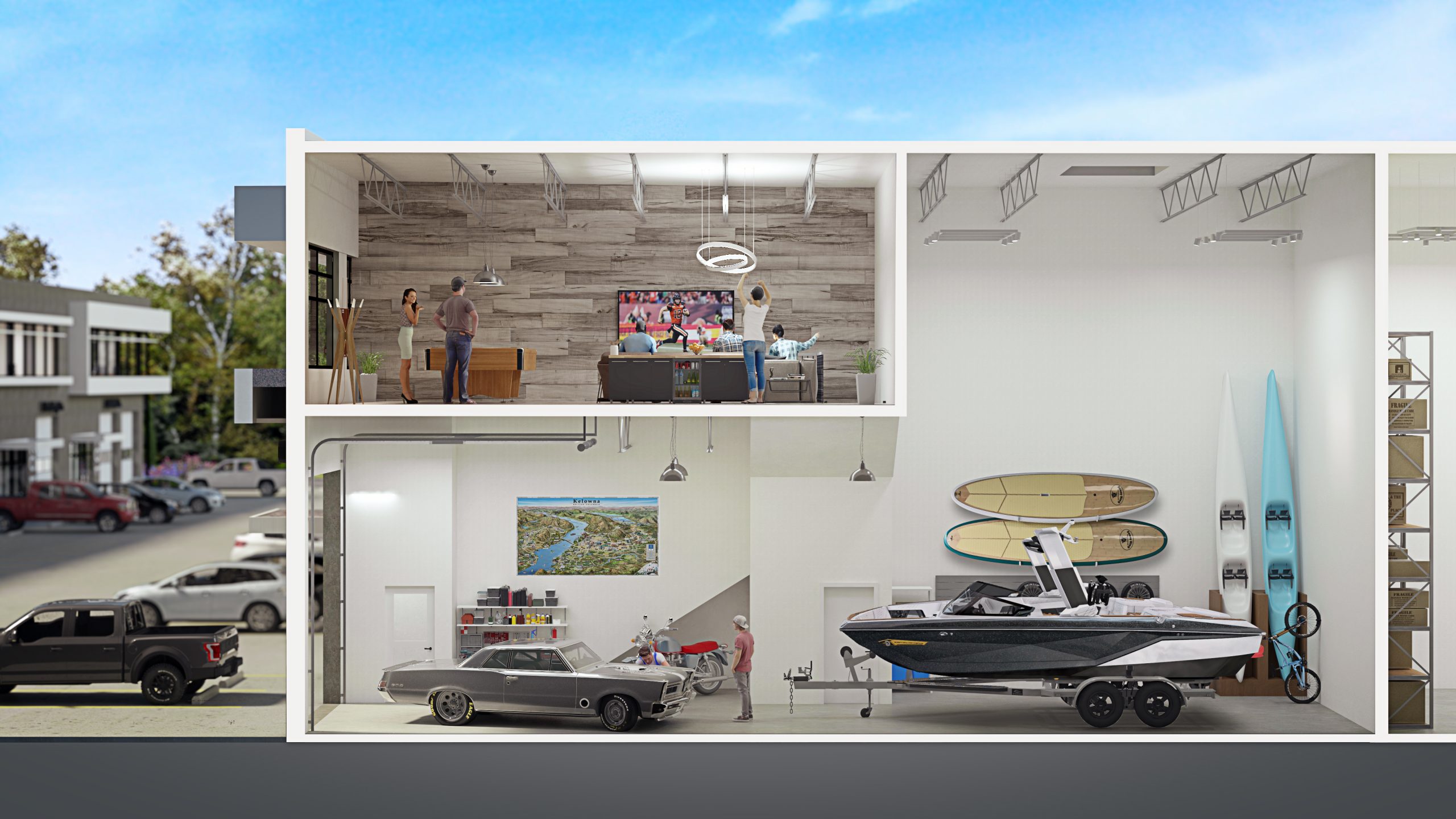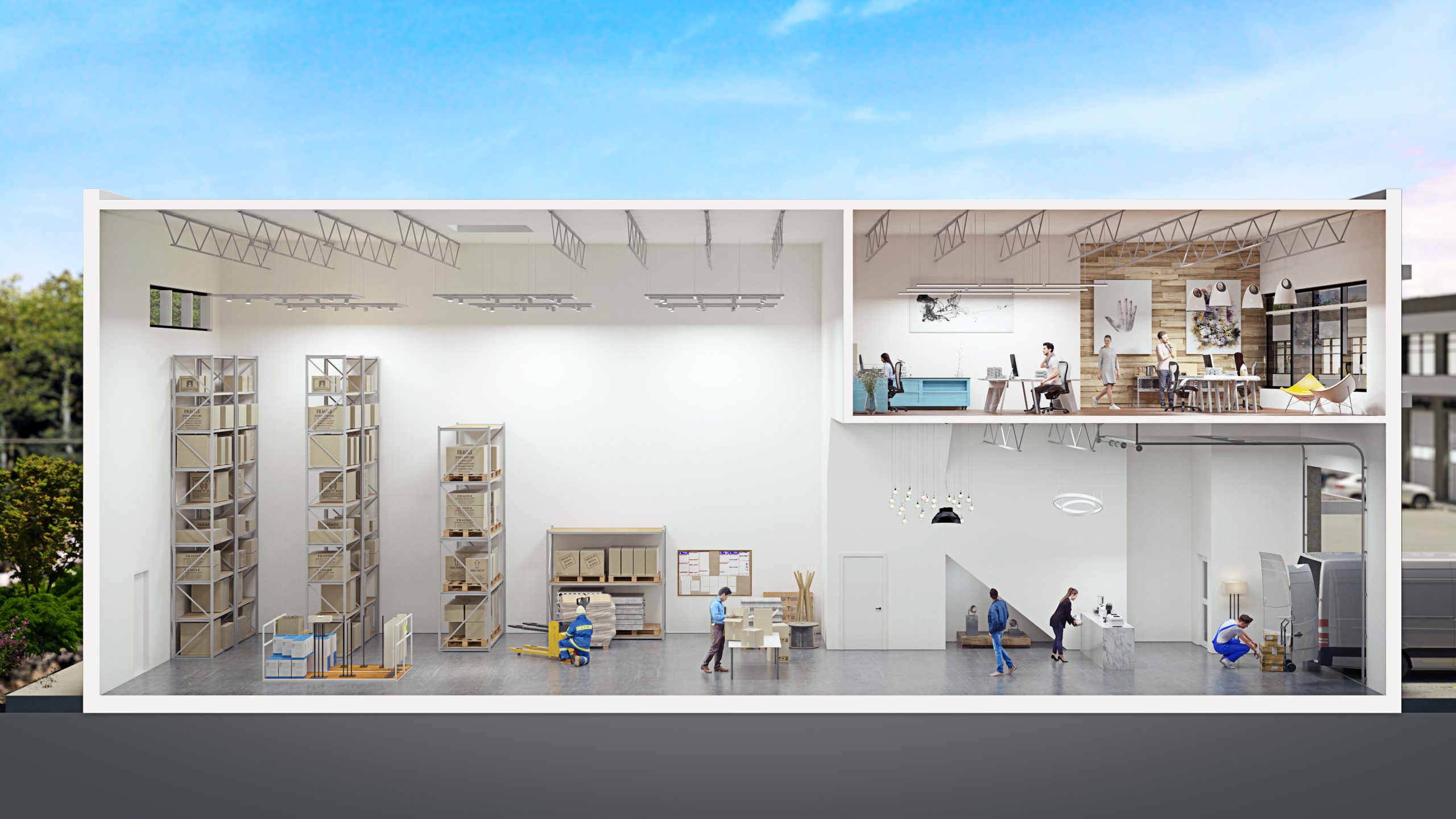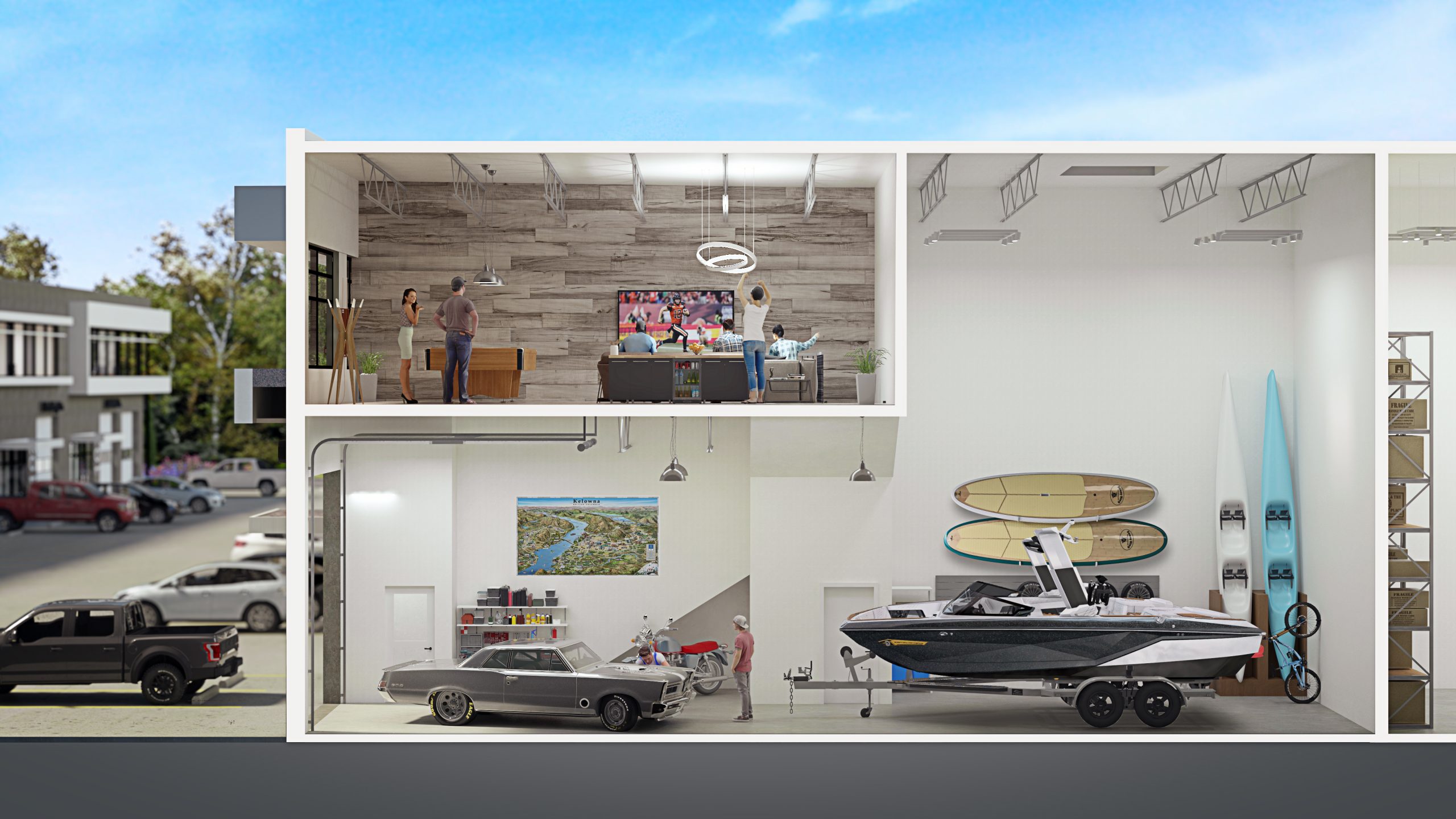 Strata industrial designed for your business.
Whatever business you're in.
Three distinct, open-concept floorplans starting from 2,068 square feet offer maximum flexibility and exceptional choice. The modularity of each unit makes IntraUrban McCarthy ideal for a number of business uses:
Bakeries, microbrewers, food preparation

Light manufacturing

High-tech and creative studios

Wholesale showroom
Warehouse and distribution businesses

Equipment service & repair

Research / healthcare

Recreational storage
You could keep on leasing. But why?
Owning a business is never easy. But owning your own space can make it easier. Ownership can be an excellent strategy for building a significant cost advantage over your competition, while securing financial stability and control over your ability to grow and expand.
While past performance is no guarantee of future results, the exponential growth in Kelowna lease rates and strata valuations make a strong case for ownership.
As the city grows, entrepreneurs and investors with the vision to own new industrial space close to the city will likely be handsomely rewarded in the years to come.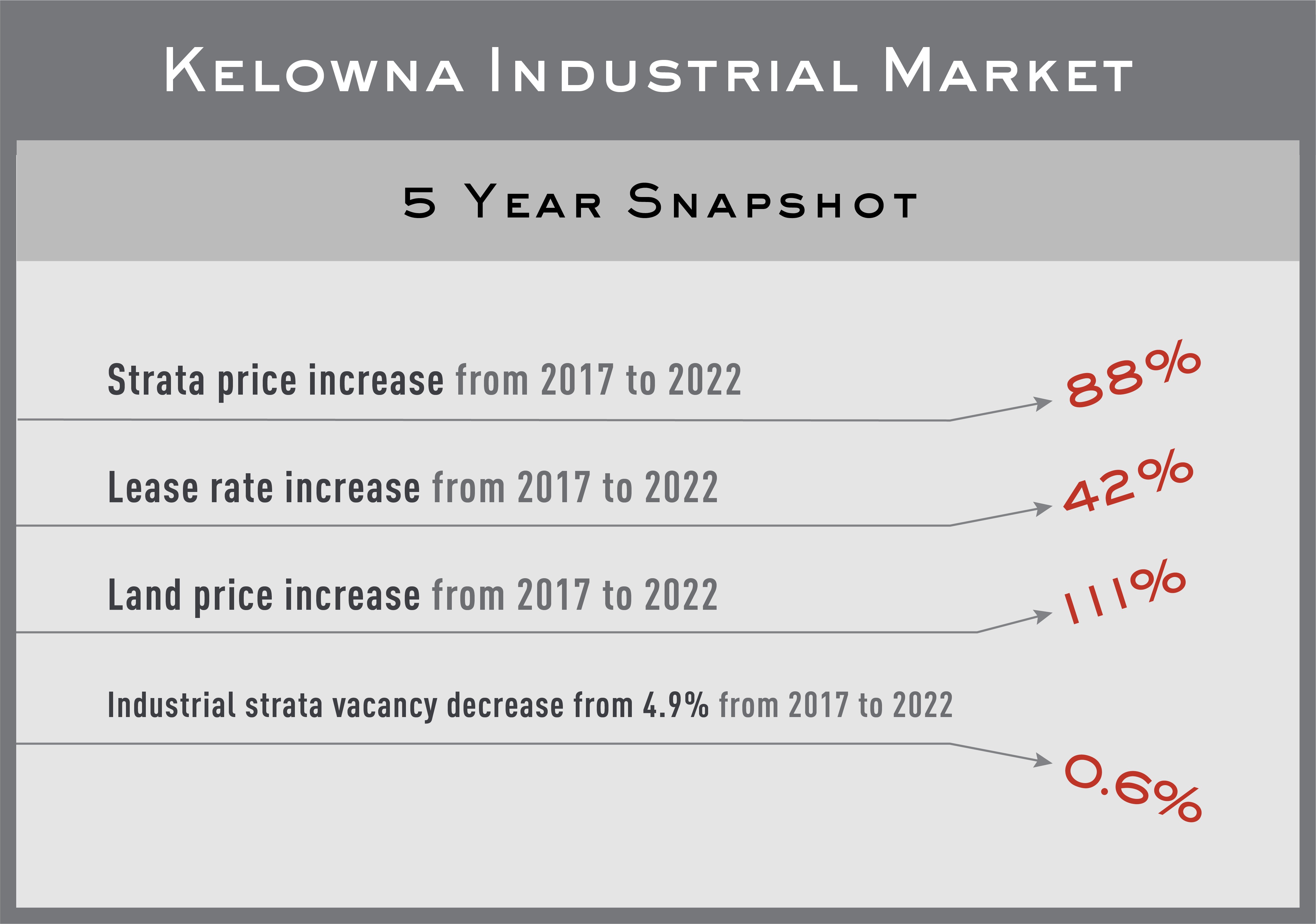 Increasing demand equals
increasing opportunity
Kelowna has been consistently ranked as one of the most business-friendly cities in Canada, with a strong startup culture and community support for entrepreneurship and small business ownership.
Over the past five years, this business growth has dramatically boosted the investment case for small and medium strata industrial space. Since 2017, the price of industrial strata properties has increased 88%, while industrial-zoned land has seen a 111% increase.
If you're an owner looking for prime, premium-designed industrial property that's close to everything, this could be a tremendous opportunity for your business.
IntraUrban: redefining industrial.
PC Urban, the developer behind IntraUrban, has a well-recognized track record of building highly successful commercial and industrial developments, providing small and medium sized businesses with flexible, premium-quality business space that's almost too good to be industrial.
The first IntraUrban project, located near the Marine Gateway business hub in Vancouver, sold out before completion —the site is now at the centre of a bustling commercial neighbourhood that has grown up around it. Since then, IntraUrban has continued to build on its success with a series of exceptional industrial projects throughout the Lower Mainland, Victoria, and the BC Interior.
Here in Kelowna, the company was the driving force behind the IntraUrban Enterprise development on Dilworth Drive within the downtown core. PC Urban was also the lead designer and developer for the Powerhouse flex commercial strata development at Packer's Junction.
Moving your business may be the best business move you ever make.
---
Secure your priority access today:
This disclaimer shall apply to Steve Laursen Personal Real Estate Corporation (PREC), RLK Commercial, Royal Lepage Kelowna Real Estate Brokerage, and to all other divisions of the Corporation; to include all employees and independent contractors. The information set out herein, including, without limitation, any projections, images, opinions, assumptions and estimates obtained from third parties (the "Information") has not been verified by Steve Laursen PREC, RLK Commercial, and Royal Lepage Kelowna does not represent, warrant or guarantee the accuracy, correctness and completeness of the Information. Steve Laursen PREC does not accept or assume any responsibility or liability, direct or consequential, for the Information or the recipient's reliance upon the Information. The recipient of the Information should take such steps as the recipient may deem necessary to verify the Information prior to placing any reliance upon the Information. The Information may change and any property described in the Information may be withdrawn from the market at any time without notice or obligation to the recipient from Steve Laursen PREC. Steve Laursen PREC and the Royal Lepage Kelowna logo are the service marks of Steve Laursen PREC and Royal Lepage Kelowna. Limited and/or its affiliated or related companies in other countries. All other marks displayed on this document are the property of their respective owners. All Rights Reserved.